Welcome to Right Choice -
You Are Safe In Our Hands
If you are looking to purchase a park home, Right Choice Park & Leisure Homes are here to help. We are an independent family run business with traditional values with over 25 years of experience in the park and leisure home industry. We are also committed to sharing our knowledge by offering free advice to help you make the right choices, whilst helping you to achieve the best possible outcome with your move.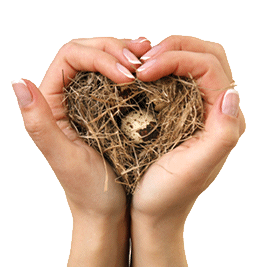 Our success in the park and leisure home Industry stems from knowing our market thoroughly, combined with a willingness to go that extra mile. We work hard to hand pick reputable parks within our industry, ensuring you are looked after every step of the way throughout the sales process.
We have built strong relationships over many years with park owners, park home manufacturers and other related service suppliers. So whatever you may need during your move, we are here to help - we only work with those who have a great track record and similar values to our own!
Newsletter
Right Choice Park & Leisure Homes produce a monthly e-mail newsletter including details about upcoming events and new properties, to receive this please sign up here.
Mobile Homes Act 2013
The mobile homes act of 2013 is the government legislation that protects residents of residential park homes. This is the latest revision of the act that all parks and home owners must abide to. Request Mobile Homes Act.
Park Homes - Know Your Rights
This handy booklet outlines all the major rights that are applicable to park home residents. This is a must have guide for any park home owner or anyone who is thinking of purchasing a park home. Request Booklet.
What our customers say...
"Hi Karen,we thought we would drop you a line to say "Thank You" for the invitation to the open day at Prestige & Homeseeker Park & Leisure on Saturday 11th July. We are on the "first rung" of the ladder regarding Park Homes and we found the content of the day just right. We have now looked at over 50 display† homes in total, some of which are just what we are looking for." - Alan and Sally West
"Julia and I wanted to thank you, Silvano and everyone else involved in the organisation and running of the Prestige Factory Visit last weekend.† We had an amazing day which was both enjoyable and rewarding.† The day was a great opportunity to look around the factory and showhomes on site, and to meet many of the people involved in sales and marketing at Prestige." - Mike Snelling
"My wife and I were invited to attend the latest Right Choice open day which was held at the Prestige Park Home site in Northamptonshire on the 11th July. We were very pleased that we attended as by the end of our visit our growing list of questions had been fully answered, and some we had not even thought about!" - Merv & Angie Hughes
"Just wanted to say thank you for inviting us to your wonderful Open Day at Prestige on Saturday. It was just what we needed to give us "peace of mind" that we were doing the right thing. We were so impressed with the standard of construction and care from a great team. Silvano radiates†enthusiasm and attention to detail. He seems a really genuine guy." - Sally & James Rennie
"Working with Right Choice made the whole process of choosing a park home so simple. From our initial conversation she had an amazing understanding of my requirements, identified a fantastic park and set up a design meeting with Prestige homes. I would recommend Right Choice to anyone looking for a park home, for a stress free move." - Mary Shand - Somerset
"Right Choice has offered Vowles Parks Limited a great level of service and helped many of our residents start living their retirement to the full in a quality park home designed to their individual specifications. Right Choice go the extra mile to look after customers from enquiry to moving into their new home and we have no hesitation in recommending them." - Michael Vowles - Managing Director Vowles Park Homes
"Thank you Karen for helping us find our wonderful cabin!† You have been a godsend, so helpful and you really listened to our needs. This was hugely beneficial as you clearly identified what type of Holiday home and the area that would suit us. This has resulted in us moving into our new Holiday cabin within a couple of weeks. Thanks!" - Justine.
"When we started dealing with Karen from Right Choice Park & Leisure Homes Ltd we were at the point of giving up our search. Karen was one of the first agents who clearly had the knowledge and experience required for selling park homes, she knew what licences parks held and had details of the various parks she was selling homes for." - Mark & Michelle Campkin.
"Thank you so much for helping us to find a brand new park home and on a lovely park at Kewstoke Somerset. It was good to be able to talk with someone with such good knowledge of Park Homes. We hope to move in in a few weeks and we are both looking forward to enjoying the Park Home experience. Regards" - Mr and Mrs Baker.
"We would like to thank you for your help and advice in the finding our dream retirement home. We started out over a year ago looking into what we wanted to retire too. We had little knowledge of what Park homes were or indeed what living in one involved. This all changed once we made an inquiry online and you replied." - Ruth and Bill Highfield.
Park Homes for Sale